Precise and convenient solution for product data management
Telema PDS is a simple and efficient solution for wholesales, retailers, and producers to create, store and administer product data from one central database.
The end customer can rarely imagine which maze of information is hidden behind each and every product on the market. Product information is required by retail chains, consumers themselves and government agencies, but there is no uniform standard for presenting the information — for example, different parties can require the same data under different names.
You have to store and manage so much data, that the producer's business software just doesn't cut it. As a result, employees waste a lot of time and energy on copying information between different databases and spreadsheets, which ultimately leads to human errors, safety problems and inefficiency.
Telema understands that manual data copying doesn't create any value and built Telema PDS (Product Data Sync). It's a platform for safely storing and supplementing all relevant product information, pictures and certificates. It retains a historical overview of the entire product lifecycle. This way all product data is in one place and you can forward it to different partners without extra work exactly according to their needs. The GS1 standard was used as the basis for the product data structure.
Snowhound helped develop the product based on the Telema concept and to realize the complete solution. We executed the full software development lifecycle from technical analysis and software architecture to development, integration testing and implementation. Additionally, we actively cooperated with third parties who built the prototype and UI components.
As a result, Telema PDS was born – the best solution on the market for easily, effectively and safely gathering, storing, enriching and managing product data. The platform creates automated data exchange between all relevant parties. This ensures data accuracy and safe information channels protect the information from accidental errors and abuse.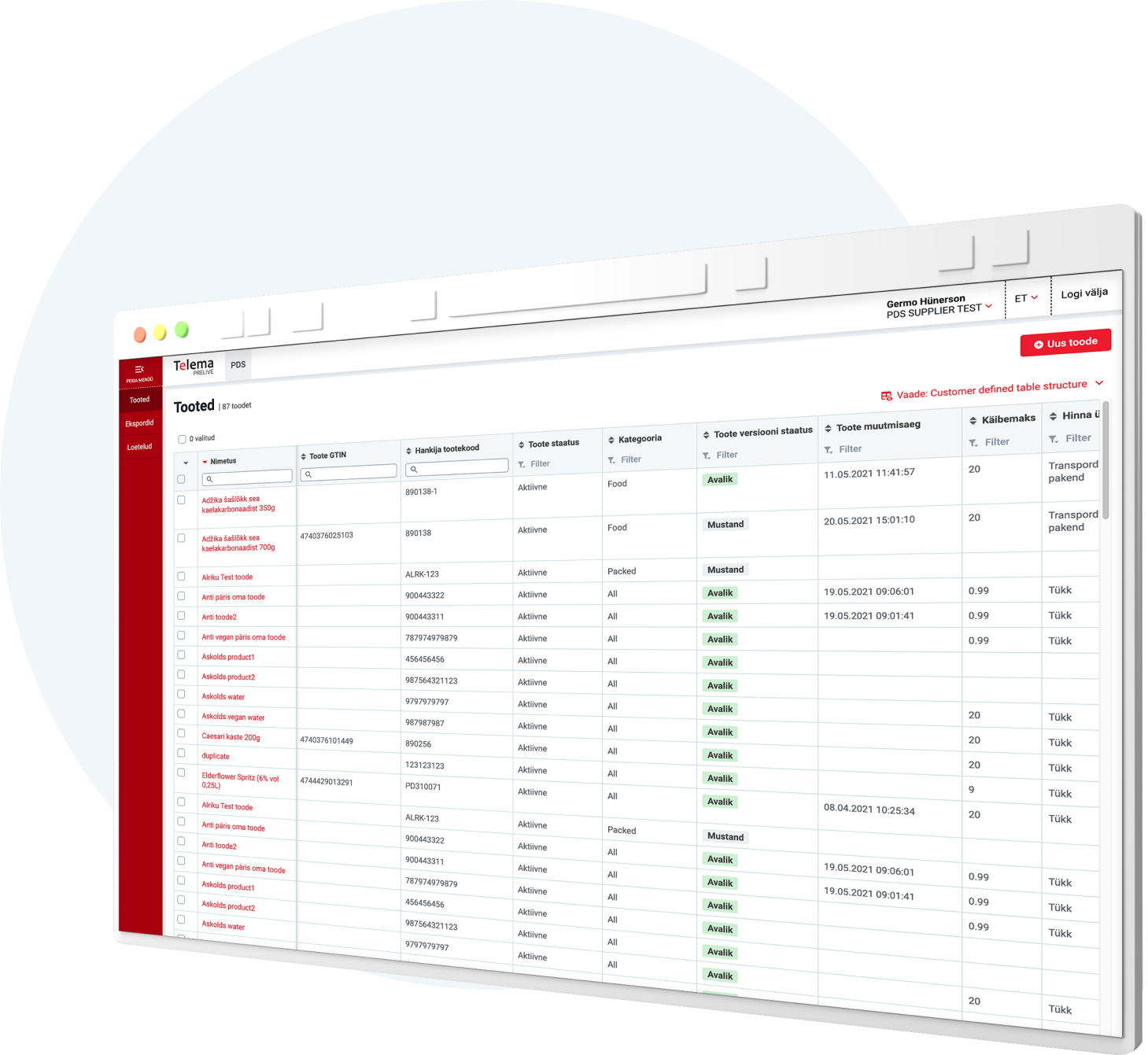 "They're true professionals.
We've felt good and safe working with Snowhound. They're true professionals who actively think along, come up with ideas and solutions and keep their cool even in the most challenging situations. We can really count on them."
Technologies